of the ground...
An exhibition of prints and drawings at Christmas Steps Gallery Bristol www.galleryspaces.co.uk.
A little piece of Dartmoor in the city.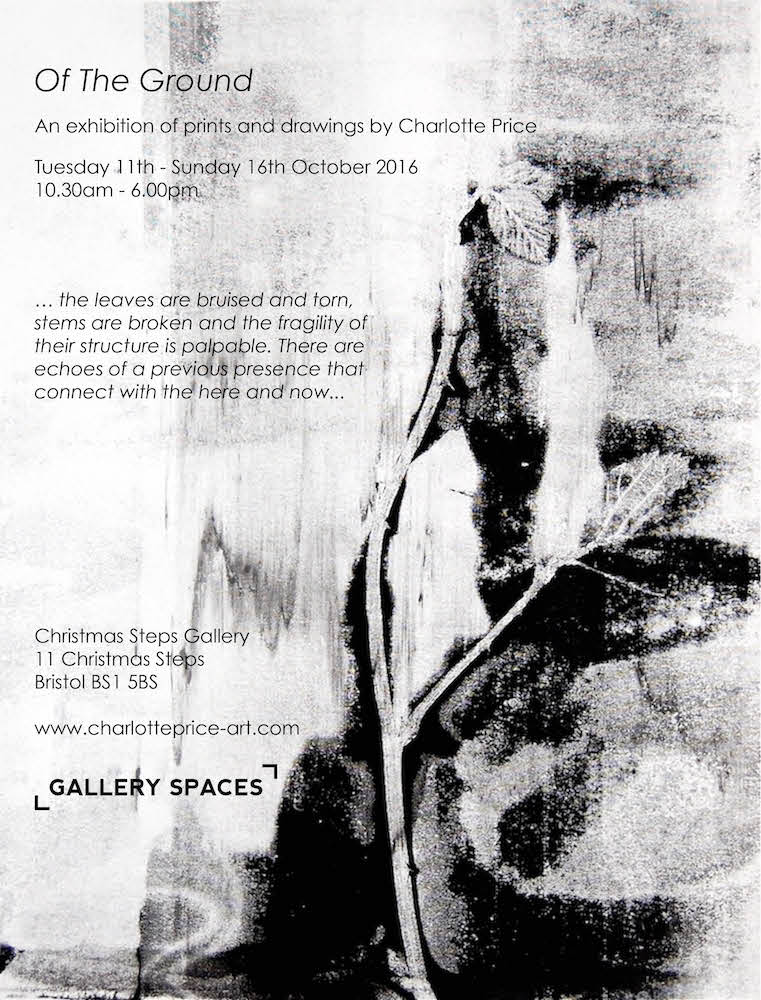 I document a rural landscape by observing and working with the plant life found at the edges of pathways and hedgerows. Old maps and parish documents trace these routes as work paths, farm paths and divisions of the agricultural land. Everywhere resonates with lives lived.
My practice alludes to a Victorian fascination for the natural world. I collect, draw, press and print the plants. Drying foliage becomes a still life from which drawings are made in ink and charcoal whilst pressed plants are printed in a variety of techniques.